Splurge or Save? How to Furnish Your Space on a Budget
By Natalie Wise on   
Originally posted on http://www.zillow.com/digs/guides/living-rooms/splurge-save-furnish-space-budget/
Furnishing a new house or apartment can be a challenge, especially if you're working with a small budget. Sometimes it's hard to know where to spend your hard-earned money. We put together this guide so you know what to splurge on, and what you can get at a lower price — without sacrificing quality.
Here are eight pieces of furniture to get you started.
Splurge: Couch
It's time to get rid of that couch you "inherited" from your mom's basement. A good quality couch is the first investment you should make as you collect furniture for your new space; a sturdy, comfortable couch is worth the money. You can Scotch Guard upholstery to give it extra life and protect the fabric from stains and spills. If it's in your budget. real leather is preferable to faux leather, as faux leather will split and crack. A sectional couch is a great option for entertaining, if you have the space.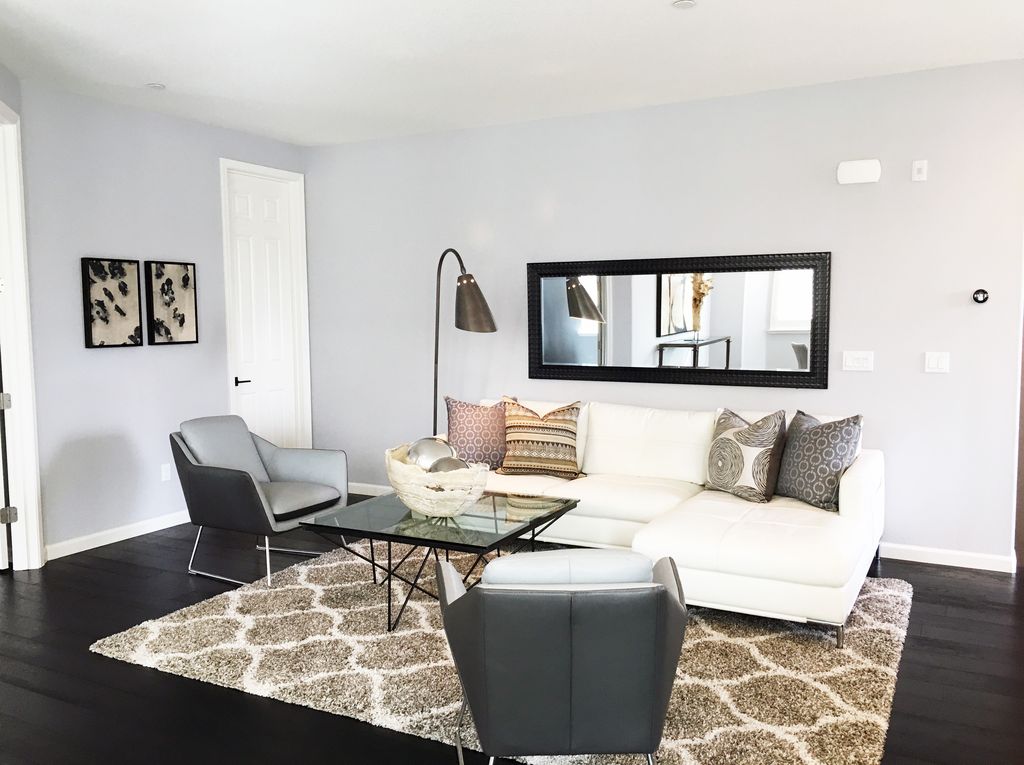 Save: Coffee Table
Coffee tables run the gamut from sleek and slim to heavy double-duty storage pieces. Regardless of the style you choose, look for one that is made of real wood or thick glass, stable and able to withstand some wear and tear. Don't be afraid to think outside the box: instead of a traditional coffee table you can use an old trunk or crate, or a large tufted ottoman that can also serve as seating. Thrift and vintage stores are great places to find unique and durable coffee tables at low price points.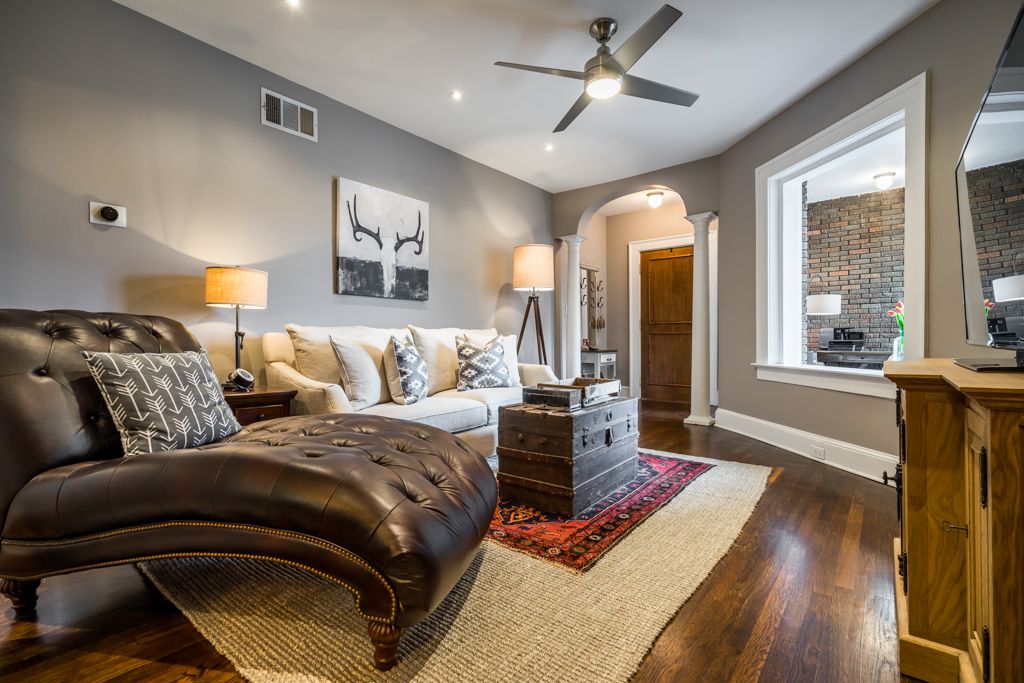 Splurge: Loveseat
A loveseat is a small, two-person couch. The loveseat is traditional in a living room to create the classic "L" shaped furniture arrangement. This shape allows for easy conversation and lets everyone see the focal point of the room, be it a television or fireplace. Loveseats generally match the couch, but could also be a surprise decorative element in more contemporary or eclectic spaces. If loveseats are out of your price range, or simply don't fit in your space, consider purchasing an armchair or two to create a similar living room feel.
Save: Dining Table and Chairs
A dining table and chairs may not be a top priority investment for you right away. Still, it's nice to have a place to eat, so a small table (square or round) and at least two chairs will be a good place to start, even if they're inexpensive. A table that folds down on both sides is a smart space-saving option if you don't have a lot of room. As you accumulate more furniture over the years you can prioritize saving up to get a nice dining set in the future.
Splurge: Rugs
Rugs are expensive, but worthy of investing some of your budget. While not technically furniture, rugs help "ground" furniture and define spaces in large rooms. They are also a decorative element that greatly enhance a space and as a bonus, feel nice underfoot. You get what you pay for when it comes to rugs. Cheap rugs wear out, pill, pull and curl quickly. Find a rug you love and pay a bit more up front for years of enjoyment down the road.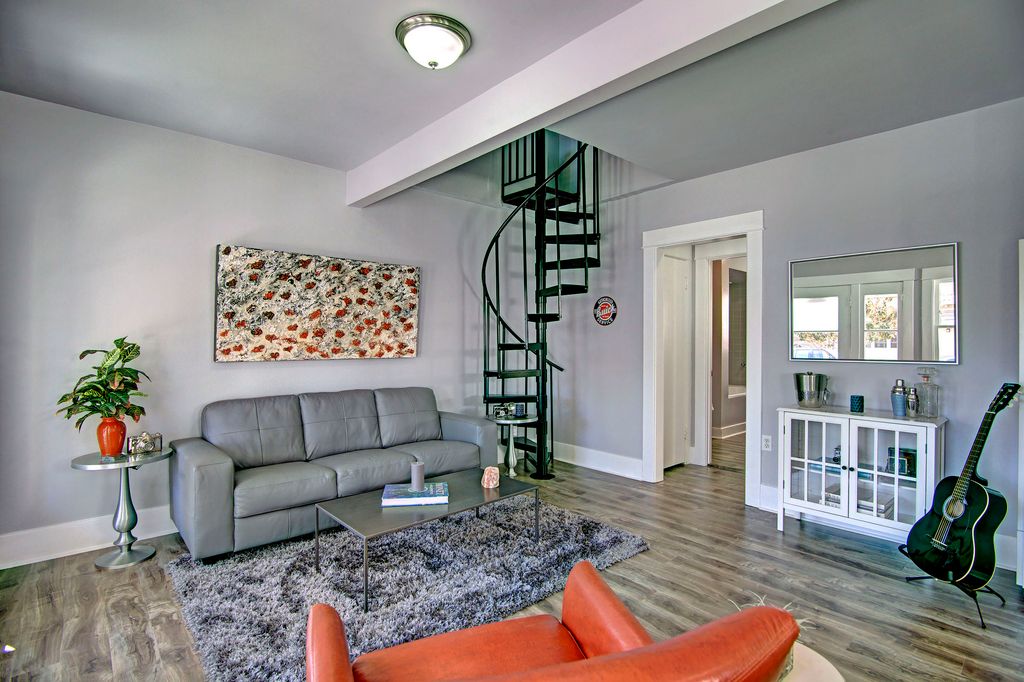 Save: Bookcases
Bookcases not only add storage space, they fill out a room and make it feel lived-in. Solid wood bookcases are ideal because they will last for years, but cheap bookcases will do the job initially. Look for varying heights to create an interesting wall of bookcases, or you can break them up to use in different areas. Make sure to purchase all of your bookcases in the same wood or finish so they are easily interchangeable. Storage baskets and boxes that slide into bookshelves can easily change the aesthetic.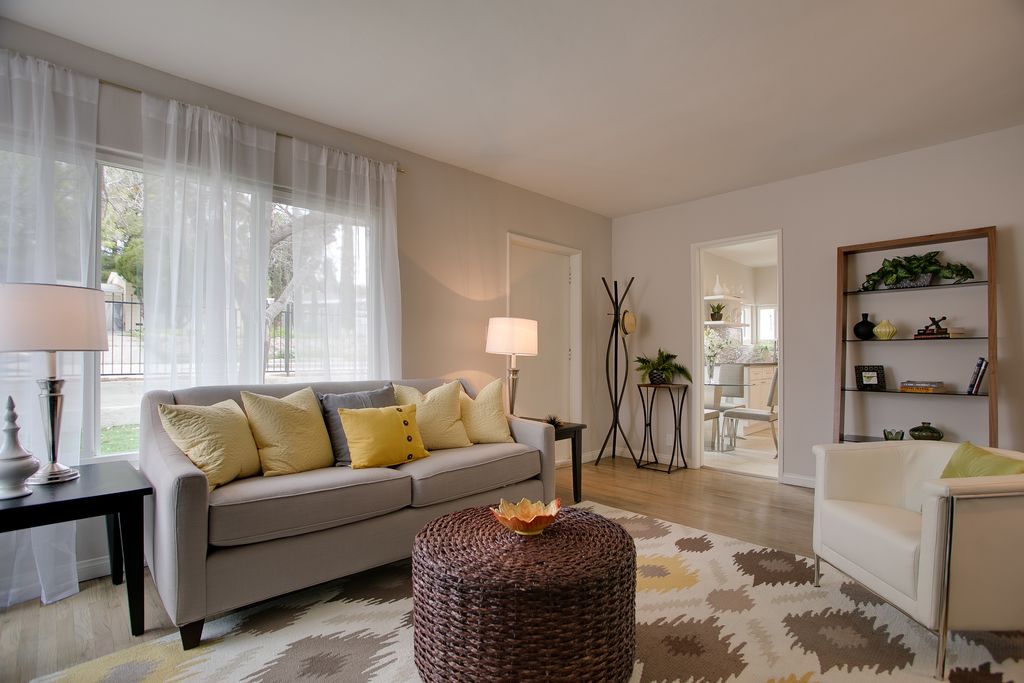 Splurge: Floor Lamps
Though they're not technically furniture, floor lamps can really make or break a space. They are a necessity to supplement overhead lighting. Look for lamps with a sturdy base with at least two arms that can be positioned in various ways. Consider spending a bit more for lamps that use three-way dimmer bulbs. Even though its a splurge, buying a nicer lamp doesn't have to break the bank.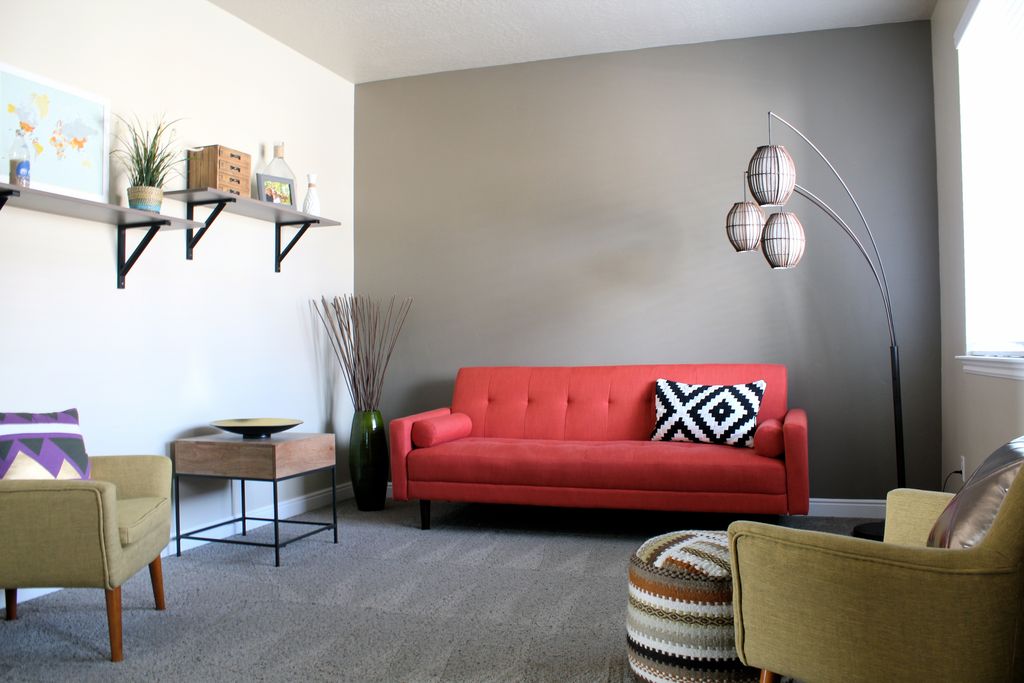 Splurge option: Futon or Sofa Bed
If you're in a one-bedroom home, you may want to go with a futon or sofa bed instead of a couch in your living room. Futons can transform any room into a guest room. Contemporary versions of futons are called click clack sofa beds; they don't have the wooden frame and "click" into a bed and "clack" back upright.  If you go for a traditional futon, invest in a high-quality frame and mattress.